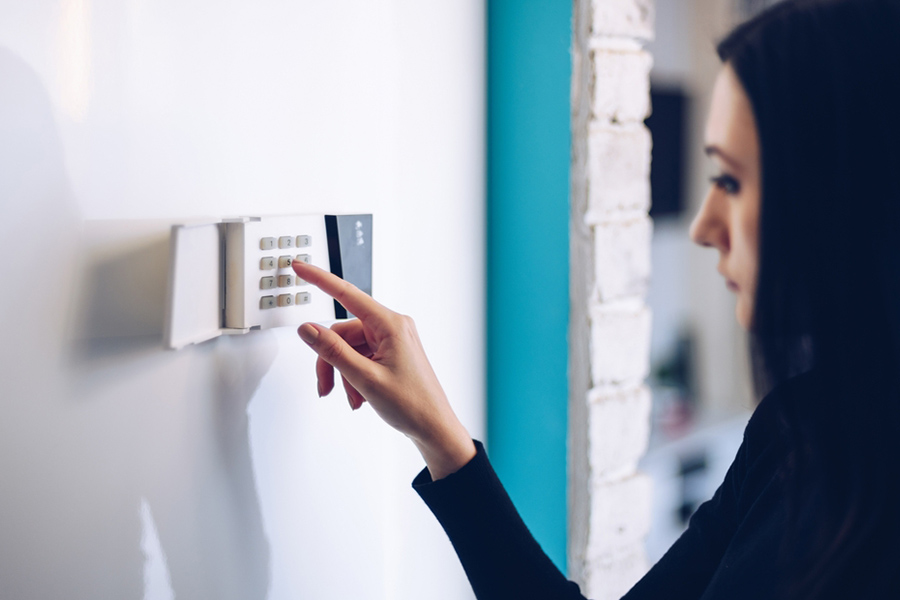 How To Reset Your Security System In Greenville
An important advantage of getting your home security system installed professionally is that you rarely have to concern yourself with it. However, there will likely be times where you need to reset your alarms in Greenville. When using a smart command panel, a reset usually needs only a couple tap of a button after occurrences like battery changes, power outages, and false alarms.
Consult Your Owner's Manual Before Resetting Your Alarm
One note of caution before you try to reset your Greenville home security system, check your owner's manual ahead of time. You'll never want to compromise your home's protection due to pressing something incorrectly. Additionally, the process may be different if you moved from a numbered keypad to a digital command hub. If there's ever a time when you can't reset your system, don't worry as you can always reach out to the professionals.
Resetting Your Greenville Home Security System Because Of A False Alarm
Typically, a false alarm takes place due to an accidentally tripped sensor. You can use the control panel or access your ADT security app and touch the shield option and submit your credentials to switch off the alarms for these instances. You might be contacted by your security monitoring team, but just tell them it was a false alarm.
How To Reset Your Alarm When Experiencing A Power Outage In Greenville
If power is lost due to a storm or other event, you might start hearing a repeated, high-pitched beep from your alarm's central interface. That indicates that your home's defense is running off the secondary power source. To reset the alarm and stop the constant chirping, you must take steps to disarm and rearm your security.
But please note, if your power outage lasts for an extended time, you could need a total reset of your system. Heed the instructions in your user's handbook -- typically by submitting your PIN number and tapping the on/off button two times -- and you should be back in business. You could keep hearing chirps from the backup power, as it might not cease until your battery is fully charged. Call your home security agent if you continue to have problems with your ADT equipment at least 20 hours after the power is resumed.
When You Need To Reset Your Home Security System After Switching Out A Battery
There will be infrequent times when you must change a battery in one of the devices in your security installation. When this needs to be done, you should change your alarm system to "Test Mode" so you don't trigger an accidental alarm. After the you replace the old battery, change the alarm panel from "Test Mode" and resume your usual settings. If the command center doesn't register the piece of equipment or the battery light stays on, you may require a total reset of the system.
Reset Your Greenville Security System When Adding Or Removing Someone
Removing or adding personal codes can be accomplished on your ADT Command hub and the ADT Control mobile app. You shouldn't need a reset of your alarm following the addition or deletion of users. But you should note, if you move into a new house with an existing ADT alarm system, you should call your home security professional at (252) 221-5660 to start a new contract. The installer will come out and upgrade equipment, install more devices (as required), and perform a full reset.
A User-Friendly Security System Is The Right Choice
Resetting a home security system in Greenville will likely be frustrating if it isn't equipped with clear equipment and instructions. If you're ready to acquire your intuitive alarm system, call (252) 221-5660 or send in the form below. Our team is ready to customize the perfect security system for your property.
Areas Served Around Greenville By Secure24 Your Local ADT Authorized Dealer